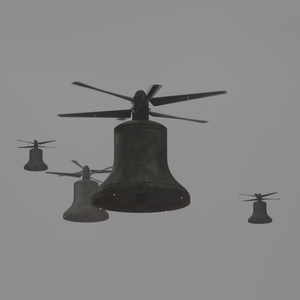 The impetus for this undertaking began almost three years ago. The seeds of this musical endeavor were scattered across multiple note pads, post-it notes and solid state drives. Rounding up all of the ideas quickly became a task that meant a rethink of how to approach this opus.    
I began by fleshing out melodic and dissonant melody lines to see where the direction would take me. 
I began by recording simple melodies. I stopped at simple melodies. I needed to number each idea so that I could put together the jigsaw puzzle. There were a lot more directions than I actually needed so I began cataloguing ideas and formulated a visual representation of where I wanted the music to emotionally journey. Once I figured out the premise of the visual story, things came into focus and I honed in on the thesis of the piece.   
My wife and I travel for my work and this leads us to all parts of the globe. The different locations and cultures go a long way to helping shape the fundamental sculpture of musical tone. It's easy to get lost in each moment and destination. It's not so easy to objectively pull back and view the cohesiveness of your writing.   Sometimes, you need to step back from your work and review again. I did that...I, myself, was confused. There were some interesting ideas but they were disparate, disjointed, and it felt like I was still pulling scattered post-it note ideas together. I knew that composing a String Quintet Opus would not be easy. There is nowhere for your composition or your playing to hide when only five instruments are performing in harmony and counterpoint to each other. This is a stark expedition with five hikers that will fall off the cliff if one or more individuals "lose the plot" so to speak. That's not necessarily a bad thing however, as chaos is it's own beauty and I have many an idea waiting in the wings, filled with dissonance and cacophony. I did not want this entree to follow that yellow brick road. I want to lead those that are interested down a path that has opposing viewpoints, sorrow and hope, anger and resentment, and ultimately, redemption and expectation of what's next.  
I began again. This time, I focused on one goal. Stick to the visual storyline.  
I had envisioned an apocalyptic, planetary extinction level event happening which would force humanity to either adapt, depart or become fossils that another species might dig up millions or billions of years from now to use as fuel. I chose the departure route as that provides hope and fear of the unknown. I didn't know where I was going anyway so this was the best path to follow. 
I started working on movements. I work backwards. It's been that way since I started composing. Instead of beginning with the 1st violin melody line, I began writing from the viola perspective. Yes, violists, there will be no bad jokes coming from me...ever. Take away all the violists from an orchestra and you will wonder what happened to the glue that was holding things together. Glue is good. Glue is necessary. The foundation is the fulcrum point. If I can balance the fulcrum then I have more latitude to stretch the boundaries. This also allows for the viola to carry its own weight with melodic content.  
I am not interested in "following the rules" or any prescribed format. I am interested in the synchronicity of a harmony and counterpoint coming together to allow the melody to ride a fleeting wave. Repetition is implied but not steadfast. My ultimate goal became a mantra, "Do I like it?" If I like it then I can stand by my work regardless of others' acknowledgement. The end result is the accomplishment no matter how you get there. One year into composition starts and stops and I was on the path.  
Ten years of hard work amassing equipment and the building blocks and I am now capable of comprehensive recording, editing and mixing in my own studio. I had planned to record this project in my own room as well as other studios across the globe. Technology has shrunk the world. 
I can connect to any major studio that has the requisite software and then I can utilize that facility and it's hardware and soundstage as well as introduce other musicians as needed, all the while recording ("catching") directly to my own studio. I can also travel and access my own room so that I can work from a hotel, airport lounge or another studio.  
Keeping up with technology and having the ability to create anything that comes to mind means that my initial studio requirements grew exponentially. One mainframe computer became ten. Storage drives expanded from tens of terabytes to large format RAID arrays.  
An important production decision for this project was that the studio needed to be able to record and mix in 5.1 surround as well as immersive 3D audio and at high resolution rates up to 5.6Mhz (DSD). I love the sound of analogue hardware as it has a very organic feel. It's alive with idiosyncrasies. Catching at high resolution gives the ability to maintain integrity while adding real tape bounce, outboard EQ and compression (iron is important to give heft and depth). The original recording is always stored as a high res file in case I stray too far away from center. I can always find my way back from mayhem. The DA3000 is an indispensable tool for recording purposes. I can record at the highest resolution possible and then bounce over to DAW tracks and archive the original performance. It has worked well for this project. 
The studio is my sanctuary. It has its own power grid and the entire room is separated from the house by full surge protection and battery backup so that in the event of a power outage the room will have time to shut down its primary computers and protect from any severe damage or loss of files during recording.  
One of the most important tools that became a necessity for this project to fulfill my vision was an Arpeggione. There is only one person that I knew of that was pushing the envelope with modern Arpeggione development and that is Jonathan Wilson. Jonathan and I had long conversations about my needs and what I was looking for in a bespoke instrument. This instrument is nothing like the original Arpeggione. The original instrument was obsolete almost at inception. Little to no projection, pitch range sitting in between two instruments that could outperform the Arpeggione as well as allow for better compositional separation of parts. There is only one famous piece written for the instrument and that piece is usually performed on a cello. No matter, I had reasons for wanting to resurrect this instrument. Modern advances allowed for the Arpeggione to become a viable instrument again. The modern Arpeggione has a much more robust tone and projection compared to it's predecessor. Searching for the right marriage of instrument and bow is a dark art. What works for one instrument is atrocious for another. 
The most important aspects of a bow for an Arpeggione is rigidity, lightness to be able to manipulate six strings and the ability to modulate dynamics. Bernd Müsing has been making top flight Arcus Carbon Fiber bows for some time now so I decided to try a couple of his bows to see if they could draw complex tone. Carbon fiber is incredibly light and rigid but most of the time these bows pull a rather flat tone. Bernd's bows sound like a lively pernambuco bow. The last piece of the Arpeggione puzzle was the primary contact microphone that would be used to "catch" the audio which would be transferred into MIDI information as well as audio capture. My friends at Remic have been perfecting a unique instrument microphone and I was fully confident that this would be a perfect handshake with the Arpeggione. The Remic permanently lives in my instrument case and is a permanent extension of my instrument. Thank you Thorkild, Thor and Trine.  
My plan was to utilize the instrument as an acoustic instrument as well as a MIDI performance platform to assist in playing additional instruments. The Arpeggione coupled with two Fairlight 30A's and a Roli Seaboard are the interfaces used to record multiple instruments alongside the Arpeggione. 
August 17th, 2018  
While recording in the studio I briefly noticed an odd smell that quickly disappeared. Thinking that something was going critical I checked all of the hardware to see if there was a problem but everything was functioning normally. I went back to focusing on recording parts for the 1st movement.  
I remember thinking that it was taking quite a long time to perfect a particularly simple transition and that I was getting frustrated. I must have been tired as I had been putting in 10-12 hour days under a microscope dissecting each part of the movement.  
I remember standing up to stretch my legs since they were cramping.  
I don't know how long I had been unconscious on the studio floor. It was probably less than a minute or I would be dead. I remember my Mother's voice telling me to "move" and I found it odd that she was there since she had died years earlier. I don't know how I ended up laying face up outside on our front porch. My wife was holding my hand looking down at me and I couldn't understand what she was saying to me. I next remember sitting on a bed in the emergency room. 
I want to take a moment to say that ER doctors and nurses are a special group of individuals. They see some of the most tragic situations on a daily basis. You should excuse the occasional gruffness you might receive because everyone has a coping mechanism when you're dealing with constant sensory overload.  
Every person that took care of me was compassionate and genuinely worried about my health. I am extremely comfortable dealing with doctors and nurses...lots of practice. We were laughing through all of the procedures even though I was in intense pain. My wife was literally shaking like a leaf while sitting in the chair across from me. I had to make her feel safe and know that I wasn't going anywhere. I want to thank all of the people that took care of me during this ordeal. Thank you.  
I had been poisoned by the off-gassing of Hydrogen Sulfide from the many battery backup systems in the studio. One of the systems had a battery malfunction and those batteries began to cascade fail causing them to overheat and off gas. Sealed 12v batteries have a scent like rotten eggs that is added to them so that you will smell something is wrong and give you time to remove the offending asset and replace. Hydrogen Sulfide has no smell. These batteries were failing and the control room filled with Hydrogen Sulfide faster than a normal off-gassing. After 10-30 seconds you won't smell anything as your olfactory system shuts down. 
You can't see the gas so you don't know anything is wrong. Instinctively I must have known I was in big trouble because once released from the hospital, we went back home and while wearing a breathing mask, I entered the studio to see that I had fully opened the windows in the lounge as well as pulled down the acoustic treatment in the studio and had opened both windows. I don't remember any of that at all.  
It took almost a year to recover from this incident. I needed four months just to be able to go outside again. One of the side effects of the accident is MCS (Multiple Chemical Sensitivity). I live my life like a canary in a coal mine. I am now well versed with most of the chemical ingredients that make up air fresheners, cleaning agents, detergents and fuel additives. The smell of diesel fumes can put me back in the hospital. Carbon dioxide spewing from automobiles can make me pass out. Perfume will make me dizzy. I can even smell paint on walls as well as the initial gas expelling from a stove when you first ignite a burner. I hoped that I wouldn't have to live the rest of my life like this. We created a bubble of safety in our house. We purchased giant hospital grade air purification units specifically designed to eradicate VOC's. All of the batteries were removed from the studio and the house was eradicated of fumes while we stayed in a hotel. I have had to make masks fashionable. Thanks to Airnium and Woody's I don't look like I'm heading into surgery or painting your house. 
Six months into recovery and I was strong enough to get back to work in the studio. I began listening to my past work to find my way back into the Opus. Everything sounded like knives in my ears. I had been living in almost total silence for months because any sound louder than a speaking voice caused severe headaches. I was not ready to work yet. I had already deduced that I couldn't practice anything other than fingerings because rosin would immediately set me off.  
We had to change all cleaning supplies as well as hand soaps so that nothing had any scent or artificial ingredients.  
It took another four months before I could finally step into the studio and work. It was at this time that I had to be careful not to rip apart everything that I had done. Starting over on an unfinished project can lead to tragedy. I found the thread again and began working on the opus and it made me feel a lot better. While I was recuperating I had many bad dreams that I lost my hearing and eyesight and was just a burden to my beloved wife. I am very thankful that I escaped the clutches of death and if I have to have "super smell" and keep hearing "Canary in a Coal Mine" in my head, I can manage. 
While I was convalescing I also kept dreaming of a choir singing along with the quintet. I was hesitant to embellish to this extent as I had a distinct direction for this composition. Somehow, the human voice kept seeping into my internal thought process so I set about configuring the best way to implement a choir into the mix. This addition was going to create a String Quintet with Choir and Ambient Electronics moniker...okay. I did say that I would not follow norms. It is about exploration.  
There were only two choirs that I felt would fit within the ideas of this composition. "Novacento" and "La Rose Ensemble" . A separate male and female choir group. Wonderful singers and their voices were exactly what I was hearing in my head. Balancing 25 voices against 5 instruments has been interesting. Working in surround has made this cool. I can wrap the choir around the strings and position singers to project towards different points in the room. This has given a much deeper, immersive feel to the movements. I really like where this took the composition. 
Once the choirs were recorded and archived, all that was left to do was some aleatoric work. Fun stuff. Experimental sounds that create little sonic trinkets that make you look around to find their location. Each addition has to mean something to the whole. I went crazy creating all kinds of strange things, knowing that I would self edit and reign in the final product.  
Finally, after several years of work, a near death experience and two full trips around the globe, the Opus is completed. I'm very happy with the final outcome. My gift to everyone.  
With love,  
-Søren "Canary"