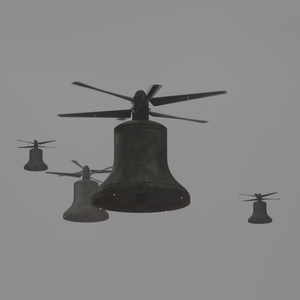 The beginning is an amalgam of hazy horizontal memories from a childhood fraught with illness and many medical tests to ascertain what ailments were creating havoc with their onslaught on the human condition. The incessant beeping and assisted breathing apparatus created a cacophony of rhythms and counterpoint to my own internal time piece so there might be merit in reflection. Here goes:
1st Movement. 
Born in Columbus, Ohio. It was a spring morning. 12:01AM. Live birth (apparently your birth is your first "Live" performance on earth). May 28.  
Astral sign designation: Gemini.  
Carbon dating: Late 20th Century.     
Carbon casing status: Compromised.
If there was a real possibility of "shelling" an individual to sustain their life and continue onward to become a contributing member of society, I was definitely a candidate. Unfortunately, Shirow Masamune has yet to perfect this accomplishment in real life, so trudging forward via gurney and assisted perambulation became the norm. When I could walk I would walk. When it was too difficult, I learned how to pop wheelies in my wheelchair to be "cool".  Music was the escape. The adventure. The imaginary friend manifested in sound.  
A grandfather classically trained as a pianist and clarinetist. A father who was a career military man but dreamed of playing baseball for the Dodgers. A mother who was a school teacher and gemologist. A brother who was a free thinker, bodybuilder and my protector. These were the people who shaped my dedication and drive to accomplish whatever goal I set for myself.  Four years into a life of beeps, bleeps, hospital beds and doctors offices, my brother plucked a discarded Fender Stratocaster from a dumpster behind the base officers club. My father went about cleaning up and fixing the instrument to give to me as a distraction when my illness became unbearable. Something about that instrument sparked a passion that became the tent pole of existence. I carried that guitar everywhere I went and I would sit and quietly pluck the strings.
Summers were spent in Yellow Springs and Cleveland Ohio. My grandfather was intrigued by my affinity to drag a beat up old guitar everywhere I went, so he sat down at the piano and played Chopin Prelude, Op. 28, No. 15, Raindrop Prelude to see if I was interested in music. At first, I played the A flat along with the piece which showed my grandfather that I could hear pitch (at least the A flat!). He then abruptly stopped playing the piece as my grandmother said it was time for dinner. Formalities and schedule were über important in both my grandparents and my parents' homes.  After dinner and sitting in his chair and smoking his favorite pipe, my grandfather slowly lowered his newspaper and stared at me while I was roughly picking out the prelude melody from memory. 
The evening extended into morning as we sat at the piano and my grandfather taught me scales. He decided to take it upon himself to teach me and become my musical mentor. Every day was to be dedicated to music for at least 4 hours; no days off, no deviation. I was overjoyed as I finally unlocked the reason why I was continuously struggling to stay healthy, upright and happy. I dove into music. No genre was off limits as my grandfather wanted me to become a well rounded musician and composer.
Additionally, I was to learn to play many instruments and although we weren't rich, my parents and grandparents somehow purchased a piano, a classical guitar, a jazz guitar, an acoustic guitar, a bass guitar, an amp for my guitar, Drums, various percussion instruments, Trumpet, Euphonium, Baritone Horn, Valve trombone, a xylophone and a Tascam 4 track recorder so that I could record my progress as well as create my own compositions. It wasn't until I was an adult  that I found out that my parents and grandparents mortgaged their houses to fund my development.
2nd Movement. 
Ten years later and a handful of state championships for solo and ensemble competitions. Competition never motivated me. Music isn't a competition. I don't need a trophy, plaque or piece of paper to acknowledge music.  
Six hours a day of practice for the last decade. Along the way a 3/4 viola da gamba was added to the mix of instruments. 
Multiple compositions archived on a 1/2" 8 track deck. Unbeknownst to me, in these early years of musical education, my father thought that it would be a good idea to have me understand the actual recording process. A good friend of his was a recording engineer so he assisted me to record my practice and my compositions. My taste in music ran the gamut from Edvard Grieg, Shorty Rogers, The Police, to John McLaughlin, The Ohio Players, Steve Reich, Kraftwerk, Mindoro Takada and a host of other musicians and composers. A mesh-mosh of styles creating unique  sonic landscapes within my head.
I had come to peace with the realization that I would live a life of physical discomfort, but also resolved to use this as a driving force to create my own music and give this gift to others as my legacy or my afterthought.
Around this time I started to really focus on my creative process. I had become adept at Multi-track recording. I began to experiment with sampling my surroundings and composing music utilizing different objects and ambient recordings. My trusty Kurzweil 250 and Emulator 1 (I wish I still had those) were my first professional samplers.
I remember filling hard drive after hard drive with the sounds of bike chains bounced off of telephone pole guide wires, mallets on the "old school" antenna on top of our house, springs bouncing off of each other in one of my Mother's pots. The phrase, "This will take awhile" is very familiar to anyone who actually owned one of these machines. 
I was deeply into ambient music as well as multi-tracking many parts to create the sound of many musicians.  I spent most of my time at home or at my grandparents house. I was a solitary individual growing up with music as my absolute and trustworthy best friend.
Around this time my world was rocked to the core. People can grow apart for any number of reasons. People can confuse themselves with their feelings about where they want to be in life and what they wish to accomplish. A broken home tearing apart in front of you is a lasting impression. I still carry those memories to this day.  Decisions were made. Sides were taken and not by choice.  The next few years were a blur of setbacks physically and emotionally. Music was the outlet for anger and pain and most of my recordings at that time directly reflected that angst.
Silence.  
Meniere's Disease caused my left ear to go silent. 
 This was nothing compared to what came next...
I remember vividly counting out the money from the pawn shop. I remember giving this to my mother to help with the bills. I remember hating everything about life. I thought that I had found security in music and now I was parsing out everything that I felt, at the time, made up my existence.  I burned every single piece of music I had created. I sat in silence in a new home that I didn't know. Stared at a tree outside of a window that wasn't familiar.  I wanted to leave everyone and everything behind. I needed to find my way again. I kept that beat up Stratocaster. It was still the link.
My father pulled some strings and I auditioned for USO. I barely focused on the audition. I didn't want to perform other people's music. I didn't want to have anything to do with anything. I got the gig and contracts were signed as well as tutors and medical records for travel. Rehearsals were strange. I was used to doing my own thing. I found friends. I hadn't had many friends other than nurses and doctors. I now had musical friends that laughed and joked and made me a part of their clique. We left. 
The first tour took me across the globe and back again. I felt like I had found my way. I couldn't wait to head back out on tour and see the world. I was making my own decisions. I was starting over. I wasn't even of legal age yet. 
I performed on the same dilapidated Fender guitar as it was my safety net. It held secrets from the days of joy and exploration and it was still my closest friend.  I toured for three years. I still practiced every single day. I carried a small digital voice recorder and I would record ideas until the recorder was full and then I would purchase another and another and  fill each one. I didn't want to come home and see the remnants of my family. I'm sure that my mother missed me tremendously since she was the one who sat with me through batteries of medical tests and emergency room visits. I know she worried about me.  My father, always 100 steps ahead of everyone, chose the USO because he could assure my safety while out in the world. He knew where I was at all times and relayed this to my mother. I never quite caught on that I really wasn't on my own. I had a giant red haired Viking watching over me the whole time.
There used to be a thing called the Autobahn line. This dedicated military line could immediately connect personnel to any base across the globe. My father would occasionally contact me through the Autobahn line just to make sure that I was okay. I looked forward to those calls. I also garnered a different perspective of my father as I would run into people who had served with him. They always knew I was coming to their base and they always made sure that I was taken care of and watched over. 
I finished my last tour with the USO and came home. I had graduated from high school and contemplated music college. I had multiple teachers through these years. I remember each professor fondly. 
My grandfather vetted everyone and was the overseer to my musical curriculum. He would not allow anyone to pigeonhole my studies so that I wouldn't be stunted in any genre. "Make your own path", he used to say. I called my grandfather to ask his advice concerning music college. I will never forget what he said to me:  "It is your choice. I prepared you to become the musician that you are now. It is up to you to become the musician you want to be. You will make the right decision for you and you alone."  One of my musical friends from the last USO tour lived in Chicago and told me that I would find work in Chicago. I moved to Chicago one week later.  
I began the fine art of "Couch Surfing" until I could find a studio apartment and get situated. Luckily, I only had to surf on one couch. I didn't know my way around at all so I stayed at my friend's apartment and searched the local reader for jobs or bands that might be performing for money.
I needed money. We all need money. I arrived in Chicago with one suitcase full of clothes, a very used and rusted Toyota Corrolla, and my trusty Fender. I landed my first commercial gig within three days. I did not expect to have things go this smoothly so I did not trust the process. I composed the thirty second spot for radio and went in the studio to record. The producer asked me how many musicians I thought I would need for the session and I told him I needed no one. I proceeded to lay down each part, performing each instrument one at a time just like I used to do on my long gone 8 track. It felt good to record again. I took one take for each part. 
I knew exactly what I wanted to play.  I used to do this for hour upon hour. Once everyone was happy with the final mixes I left and went about trying to find steady work. I did my "thing" and left the studio.
I only had a little bit of money so I didn't go out and explore the city as that would drain my resources. I missed home but I also knew that I wouldn't go home again unless it was on my terms and only if I had succeeded in making my way out in the world.  I answered an ad for a guitar player needed for a "house music/ goth band" but I felt like something was odd about the ad. Something inside told me not to go to the audition so I didn't. I have no idea why I made that decision and I would never find out, but I received a call the very next day to come back to the jingle production company because they wanted me to work on another project.  I had not been paid for the first gig so I was turned off by the idea of working again for free. I stated I would need to be paid in advance. They agreed on a day rate for demos as well as informing me that I would need to join the local union because the work I had done previously had been approved and they would  
"Taft-Hartley" me for the first commercial but I would have to be in the union for any subsequent work.  I was new to jingle production and didn't understand any of this but I figured that I would receive paperwork and I would read the fine details and agree or walk.  
I learned things the hard way. 
My first paycheck was exciting. I was happy that I could survive. I did not know that I was being creatively ripped off and my credit was usurped by the production house owner. Learning from your mistakes is a strong motivator.
Seven years of commercial production work. I was a professional producer and composer. The companies that I worked for won multiple Clios. I just enjoyed making music. I had a huge office with vintage pinball machines, a giant aircraft wire/glass desk, a plethora of instruments to keep my old guitar company, and a three bedroom apartment on the 50th floor of a beautiful high rise. I had been working on my own personal music at night and composing for Fortune 500 companies during the day. I was fortunate enough to get to work at Universal Studios(Bill Putnam's genesis studio) on a daily basis. I ran those halls with Elvis the studio/cartage dog.  I met Rupert Neve when he came to visit and sign the 80 series console in studio A. I drove Foote (Universal studio manager) crazy. RIP Foote...you were always so kind to me.
I would visit home every month or so and decompress from the Chicago pace. Yellow Springs is a very relaxed little town in Southwest Ohio. I have yet to find a city that has the same laid back attitude and friendliness that YS has always had. Not much has changed in Yellow Springs and I'm happy for it. 
During this time I made connections in Hollywood that would change my course yet again. I began doing production work for Warner Brothers so this meant that I needed to be bicoastal. Record label work in LA, commercial work in Chicago. Flying back and forth every ten days or so. I felt that this was the path that I was to walk.
Union Strike...and again, things happening outside of my control. After years of being in this business you prepare for the worst, enjoy the moments of merit, weather the storm of rejection and hopefully come out the other side. This was different. Producers whom had already made their fortune were ready to retire. Up and coming producers had ideas to expand into different genres. The fight was over before it even began. The agreement changed the landscape forever. At this point my decision was clear. It was time to focus my energies on music production and depart the jingle business.  
I relocated to LA and began production work.  
The weather, the beaches, different studios with different time schedule mentality. I settled in and began working at most of the major studios. I learned my way around by studio locations and restaurants in close proximity. I missed the feel of a centralized city like Chicago but since I spent most of my time in windowless studios I quickly acclimated. 
I began the cycle of studio/home/studio/meeting/studio/studio/studio. It was a busy time for me as I worked with many artists; some signed, some not...it didn't matter. I give one hundred percent to each and every project.  It was at this point I began flying back and forth to New York for East coast sessions.
Chicago was still my home, but I found myself spending less time there and more time on the coasts. New York is my speed. I like things done, yesterday. New Yorkers work fast, are painfully blunt, efficient and for the most part they keep to themselves. New York fit my persona.
My first sessions at Electric Lady were an introduction to Mary Campbell. Mary quickly became a friend and many a much needed break in recording sessions were spent hanging out on the roof, talking about life, music and the stars. Electric Lady, Masterdisk and Sterling Sound were my day to day haunts.  The House of Hendrix has its aura and energy from its founder  (although he never recorded there), and Masterdisk and Sterling are legendary because of some of the best mastering engineers in the business (Ted Jensen, Greg Calbi, Bob Ludwig, Scott Hull). These individuals taught me so much about crafting and perfecting music recording. I can't thank them enough for my higher music recording education. 
I continued recording and performing for many artists. NDA after NDA. I felt like I could never speak of anything except where I was recording. You get used to it. It barely matters anyway since people are experts at promises of credit only to tell you that they don't know what happened when you are mysteriously absent from the first run of a release. Fighting for your credit still happens to this day.  I vowed that I would eventually be my own self contained artist and never worry about fighting for deserved credit.
It was at this time that I met the woman who would become my wife, my best friend, my rock, my voice of reason, my shoulder to lean on and the love of my life. Violette and I have been inseparable. My music had a dance partner after so many years and I finally felt a calmness that many people feel when they find that special someone.
When your Mother falls ill, you drop everything and take care of her. There is no excuse. There is no option. We moved home and took care of my Mother. While we nursed my Mother and fought the medical battles that my Mother fought for me when I was growing up, I met my future manager and friend, Pasquale Gentile. Pasquale and I immediately clicked as I began working on productions for Procter & Gamble. 
We lost our Mom and my Brother during this time. Their last words to me were, "Don't stop doing what you were put here to do. We will always be here with you".
We still feel them with us to this day.
I kept working through the loss. I thought it would make things easier. It did not.  While I was working with Pasquale and deep in production I felt my Mother tell me that it was time to follow my original path...that I had enough life experience and tragedy and struggle in my life. She told me to harness that and shape it into something that would inspire others.
This is for my family who keeps me going everyday and my family who is waiting on the other side.